With visual content becoming more popular every day, social networking sites such Instagram have enabled users to leverage the power of this wonderful content.  With more than 500 million users, Instagram is the most used photo sharing platform on the internet today. There are more than 155 million photos shared on Instagram every day. Besides images, you can also share short videos on Instagram and follow your favorite brands. If you haven't got a chance to explore the amazing features offered by Instagram, kindly read the following article to learn more. 
Increasing Engagement with followers
Depending on the type of posts or updates you post on Twitter and Facebook, sometimes some users may overlook your content and not bother to check on it. However this scenario is not true for Instagram users, having an Instagram account with interesting and useful content can earn you high levels of engagement with your followers. A study conducted by Social networking monitoring sites found that Instagram images and content generates 55 times more engagement per follower than Facebook and Twitter.
Build trust and personality with Followers
By using branded content to generate more engagement with users on Instagram, one of the greatest benefits that Instagram provides to businesses is building trust with loyal customers. People buy products from well-established businesses and Instagram can help you to create that connection with potential customers. Instagram allows Businesses to express their experience in an informal way that helps users to get a personal feel of your business. If your business has an Instagram account, you can post photos, content and videos that promote your products and services.
Drive traffic to your website
One of the most important key aspects that every business wants to achieve is a high volume of traffic. Instagram can greatly help you achieve a good volume of daily traffic by simply influencing followers to click on your links and post. Besides posting engaging content that direct followers to your site, you can also post a hyperlink on your bio to direct your followers to your official products page.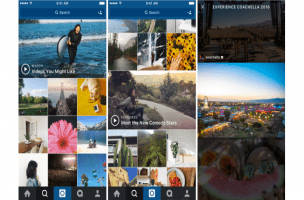 Instagram for Entertainment
As an Instagram user, you can browse content, images and videos posted on other users account. Instagram has so many fun pages that post funny videos and photos. If you want to get entertained, you can follow some funny pages and you will never stop smiling. 
Instagram facilitates high visibility of post
One of the greatest benefits that most people enjoy with Instagram is the high level of visibility of post. Users who have thousands of followers can post content, videos, and images, and easily go viral within a short period of time. Just like Twitter, Instagram has a hashtag feature that allows one to post any topic of interest. Hashtags get more popular according to the number of views and replies. A person with a high number of Instagram followers can greatly boost his or her post visibility. More visibility for business owners means more exposure to potential clients, having a good number of loyal followers can help a business achieve its marketing goals at a low cost. 
Instagram helps one to learn what people want and like
If you have a celebrity status or run a popular business, you can use Instagram to learn what people want you to do for them. Some of your Instagram follows might be talking about your business and this can give you a good chance to carefully review their feedback and make improvements whenever there are negative or critical remarks. For example, restaurants can share photos of their meals and let followers comment about their services. 
Fuel your marketing channels with Instagram
One of the best advantages of using Instagram is that it allows users to share their content on Facebook and Twitter without having to log into the respective sites. This option is a great tool for small businesses that want to grow their marketing channels. Sharing your content across different platforms will enable you to drive a lot of traffic towards your brand and this can greatly help you to achieve brand recognition.