Social media for building public relations is a great way to boost the online presence of your business and build its brand visibility. If you plan to use social media for public relations, you will be using some of the most popular social media platforms which include Twitter, Google Plus, LinkedIn, Facebook and Pinterest to name a few.
Using social media for public relations does not mean you will talk about yourself, your business and services. It means a strong way of communicating with your fans and followers over the platform keep them interested in what you have on offer and build a long lasting relationship with your customers for professional reasons but in a very personal style. This is the real essence of using social media for public relations. 
Now, the question arises, how you will use social media for public relations, especially in case of small businesses. The trick is to use social media for direct engagement with customers in a personal way.
Here are a few tips which will help you get started.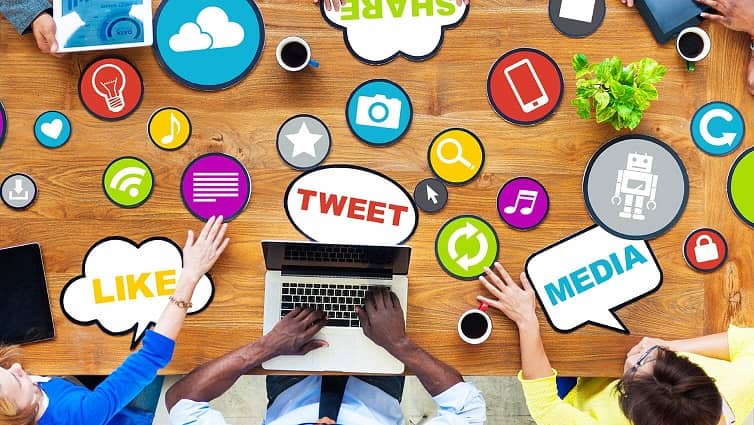 Social Media Friendly Content
For building healthy public relationship with your customers you need to publish content which is search engine friendly. Case studies are a great example. They work as a powerful tool which uses the web for connecting with customers. Case studies are all about presentation of clear and completely concise data. If you are able to present all your case studies in the right way, you will be able to engage in an emotional response with your customers. The Wall Street Journal is best known for sharing numerous case studies of different sizes. Using visuals is a perfect idea for social sharing.
Blogging
Blogosphere is said to be an influential and highly beneficial way to connect PR and social media. If you follow some top bloggers you will realize that they are really active on social media. Several of them are closely monitored by popular journalists. Thus, you need to engage bloggers or be a contributor to their blogs if there is a scope. As a contributor, you will be guest posting. This is a smart way of getting media coverage for your business.
Blogging Reviews
Blogger reviews are also great for getting media coverage and building public relations. You might seek pro-weekly coverage but in any case, your product shall be reviewed by your users.
Connect With The Press Through Social Media
This is an interesting way to get connected with press through social media. The media picks up a great deal of information, photographs and videos from the web. Thus, what you need to do, to enhance your interaction with social media is to publish interesting content in the form of stories and videos. Reddit is one of those websites which is used by several publications to get interesting stories. Twitter trends along with hashtags are always covered by many news outlets. Social media websites are an important part of journalism from where information and facts. Social media is one of the fastest ways of connecting with media and building public relations. If strategic hashtags are used in the best way or if social media tagging is used as per needs, you will get a smart social media coverage with a good story to cover.
Facebook plays another significant role to connect with people with similar interests. Facebook Fan pages are often created by brands with the objective of connecting with people and sharing information about their products and services. Facebook Fan pages help in building relationships with photographs, updates, news alerts and other information.
Thus, if you are planning to use social media for all your public relations, you need to use your social network effectively for the purpose. It is all about being in touch with your followers in the right away and not over-flooding them with information or asking them too much.